Understanding the Health Options That Fruits and Vegetables Can Provide Your Dog
Dog foods on
the market offer a variety of flavors, not only in meat, but in dairy and vegetable flavors too. You'd probably think that all these different choices are a mere way to simply rev up your dog's taste buds and appetite. Well, that's only part of it. The truth is that only some dog foods contain a healthy and balanced diet! Just like humans, fruits and vegetables have added nutrients and vitamins that provide us a well-balanced diet, and your dogs should be getting one, too.
If you really want to provide your pup with an all-out, healthy, and well-balanced diet, consider checking out our Full Spectrum PurCBD+ Hemp Oil. It's rich in nutrients, vitamins, minerals, flavonoids and terpenes - everything your dog needs to improve his overall health. Just add a few drops a day to his food, treats, or administer it directly, and your pup is well on his way to a healthier lifestyle. PCR Hemp Oil does wonders for pets who suffer from symptoms related with Anxiety, Nausea, Cancer, Arthritis, Epilepsy, and many more. Check out more about using Hemp CBD oil in this article, CBD and Pet Health. You can read more about Hemp and the benefits it's providing for pets in our subsequent blogs, too.
When adding fruits and veggies to your dog's diet, do so in small amounts, such as a treat every now and then. Overdoing your dog's intake of the fruits and veggies listed in this article could result in digestive issues or an upset stomach, so be sure to keep this in mind.
You also have to keep in mind that whatever may be safe for you to eat, isn't always the same for your pet. There are certain fruits and vegetables that your pet should avoid, too, and you can find a list of dangerous fruits and vegetables for your dog in our blog.
TABLE OF CONTENTS
1. Apples
2. Bananas
3. Blueberries
4. Brussel Sprouts
5. Cantaloupe
6. Carrots
7. Celery
8. Cucumbers
9. Green Beans
10. Mango
11. Oranges
12. Peach
13. Pears
14. Peas
15. Pineapple
16. Potatoes
17. Pumpkin
18. Raspberries
19. Strawberries
20. Spinach
21. Sweet Potatoes
22. Watermelon

Fruits and Vegetables You Can Add to Your Dog's Diet 
Apples

Apples are packed with with power antioxidants and loads of vitamin C, making it an ideal treat for your pup to munch on. Their crunchy texture helps with doggy breath and can improve dental hygiene too.

Bananas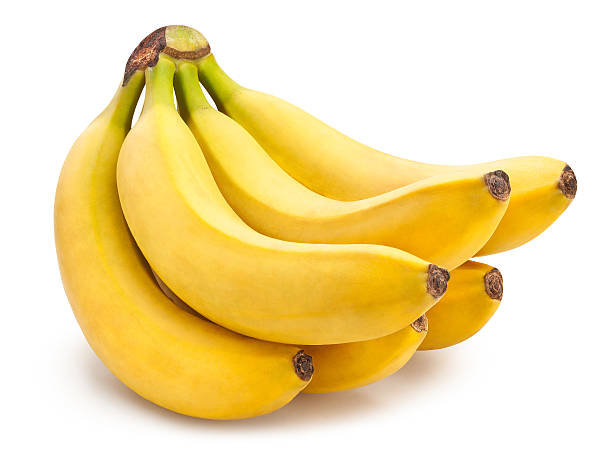 Bananas are an excellent source of dietary fiber, magnesium, potassium, and vitamins C and B6. You can serve bananas sliced as treats or mash them well and mix it into your dog's food.
Blueberries

Blueberries have anti-cancer and heart disease fighting properties. They're also high in antioxidants, resveratrol, and tannins, which is great for prevention of urinary tract infections. Share only two or three fresh or frozen blueberries periodically to boost your puppy's digestive and immune systems, as well as maintain health brain function.
Brussel Sprouts

Brussel sprouts are great for vitamins A, B1, B6, K, and G, and contain fiber, folate, manganese and potassium. They can, however, make your dog pass some gas. Be sure to give only one to three sprouts at a time, periodically, and cook plain before serving them.
Cantaloupe

Cantaloupe is just as good for dogs as it is for humans. Loaded with vitamin A, B-6, and C, fiber, folate, and beta carotene; cantaloupe is great for your dog's eyesight, helps reduce the risk of cancer, helps prevent cell damage, and is great for your pet's fur. Give only a few small chunks periodically and be sure to remove the seeds.
Carrots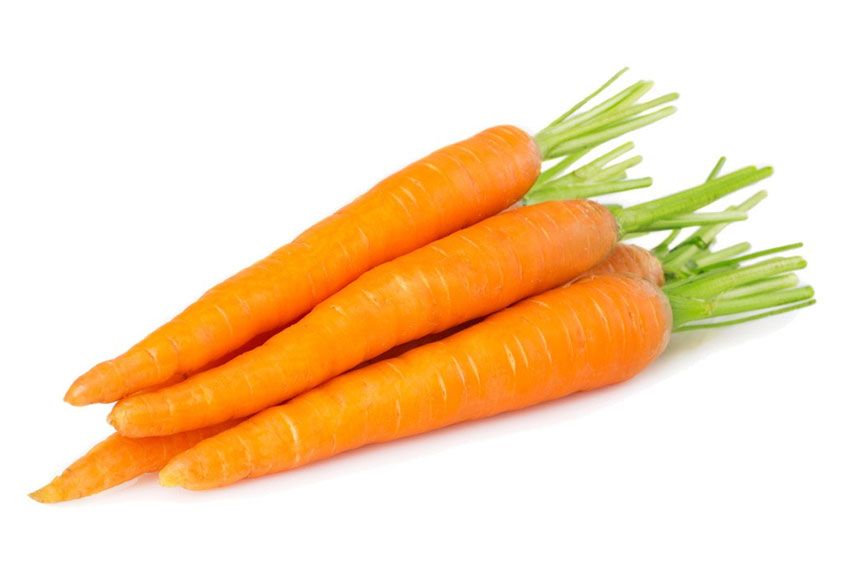 Carrots are a great snack for humans and dogs alike - they're low in calories and high in fiber. They're also a great source of vitamin A and potassium. They can be shared with your pup either raw or plainly cooked - just be sure they're cut into manageable proportions to prevent choking. For teething puppies, you can give some frozen carrots, sliced or diced, to soothe their gums.
Celery

Celery is a great, crunchy snack that helps freshen up doggy breath, and the nutrients it contains can promote heart health and may help prevent cancer. Celery contains vitamins A, B, and C.
Cucumbers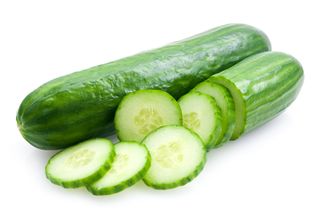 Cucumbers are loaded with vitamins B1, C, and K and are especially great for overweight dogs because they contain little to no carbohydrates or fat. They also contain biotin, copper, magnesium, and potassium.
Green Beans

Green beans are a great source of vitamins A, C, and K. They also contain a good amount of calcium, copper, fiber, folic acid, iron, niacin, manganese, potassium, riboflavin, thiamin, beta carotene, and omega-3 fatty acids. They can make a great super treat for any pup when given as a snack, treat, or added to his meal.
Mango

This sweet little summer treat is packed with vitamins A, B6, C, and E, as well as alpha-carotene, beta-carotene, and potassium. Be sure to remove the pit and skin, and serve in moderate amounts.
Oranges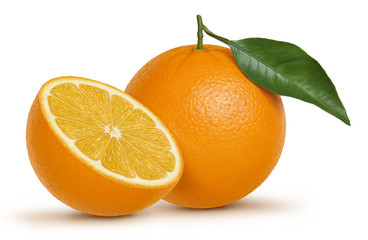 Oranges are a great source of vitamin C, fiber, and potassium but should only be served the inside of the orange in small quantities. Be sure to remove all seeds and don't include the peel.
Peach

Peaches are okay for dogs to consume and contain vitamin A and fiber, and can help fight infections. The pit should be removed and served only in light moderation. Fresh peaches are ideal as canned peaches contain a very high amount of sugary syrups.
Pears

These make for a great, crunchy snack and are high in vitamins C and K, copper, and fiber. Be sure to remove the pit and seeds, and serve in small bite size chunks, but not small enough for your pup to choke on!
Peas

Green peas, garden peas, English peas, snow peas and sugar snap peas are all okay for dogs to consume. They are high in fiber, rich in protein, and contain several vitamins and minerals. They can be served fresh, frozen, or thawed, but try to avoid canned peas as they are high in sodium.
Pineapple

This sweet, topical treat is full of fiber, minerals and vitamins, and contains bromelain - an enzyme that helps dogs absorb proteins. You can serve it fresh or chilled, in small chunks - be sure to remove the outside prickly pits first.
Potatoes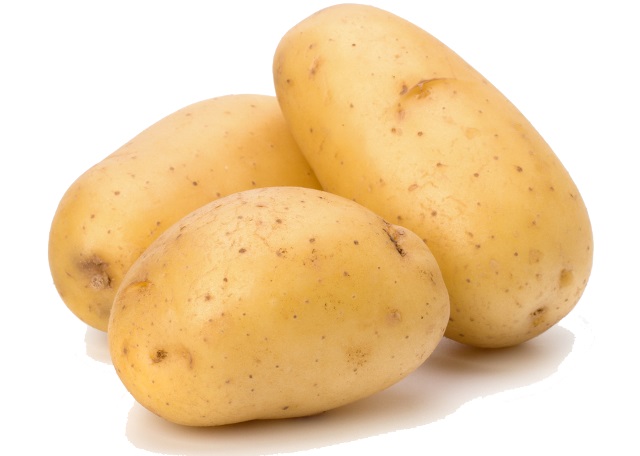 These should be served periodically and only when cooked. Raw potatoes can result in an upset stomach. A thoroughly peeled, washed, plain boiled or baked potato is high in iron, but you should avoid mashed potatoes because they often contain large amounts of seasonings, butter, or milk.
Pumpkin

Giving your dog some pumpkin can load your pooch up with vitamin A, fiber, and antioxidants - making it a great supplement for constipation and diarrhea, and also promotes cardiovascular health. When serving pumpkin to your poochkin, be sure to give only canned pumpkin, and steer away from raw, sweetened, or spice pumpkin. A tablespoon added periodically to his meal should do the trick.
Raspberries

Raspberries are safe for dogs only in very small amounts, about less than a cup, because it contains trace amounts of the toxin Xylitol.  Raspberries are high in antioxidants, vitamin C, fiber, and manganese, and are great for senior dogs due to its anti-inflammatory properties.
Strawberries

These sweet treats are full of vitamin C and fiber. However, they are high in sugar and should only be served in moderation. Strawberries also contain an enzyme that can help whiten your pup's teeth.
Spinach

This green, leafy veggie is high in iron and can make a great addition to your dog's diet and can help fight off cancer, cardiovascular and inflammatory issues. Spinach helps boost heart health, energy levels, the immune system, and vitality. It should be given in moderate amounts though, due to its high iron levels being twice as much as most other sources. When served to your pet, it should be blandly cooked and best to be mixed with your dog's meal to be easier to chew and swallow.
Sweet Potatoes

Sweet potatoes are a wonderful and especially tasty treat with loads of vitamins such as vitamins A, B-6, C, and E, as well as calcium, copper, folate, iron, potassium, thiamine, and beta-carotene, thought to help protect against heart disease and cancer. It's best to avoid candied yams which are high in sugar, and best to opt for freshly steamed or boiled sweet potatoes. A good amount would be a teaspoon for small dogs, and a tablespoon for larger dogs.
Watermelon

Watermelon is an excellent source of lycopene if you're looking to add it into your furry friend's diet. Watermelon is also loaded with Vitamin A, B-6, Vitamin C, and thiamin. This makes for an excellent treat on a hot summer's day, too! Be sure to remove the seeds, and don't include the rind.